Quality & Environment Policy
Quality & Environment Policy White Paper

Quality Policy:
「Pursuit to Innovation with R&D, we are committed to providing product and service which fulfilling customer needs, continuously implementing medical safety, and complying with regulations.」
Wincomm bases on design concept which is committed to meeting quality requirement and conforming to regulations to ensure safety, to design our Industrial and Medical computer products, also keep the concept to implement whole Quality, quality control processes, and finally to achieve the goal of customer satisfaction with high quality product. In addition, regarding the service, we also build it on quality policy, to offer the best service to our all respected customers.
Environment Policy:
Concentrate R&D Innovation. Maintain Resource Sustainability.
Conform Environmental Regulations. Dedicate Pollution Prevention.
Continue Environmental Improvement. Ensure Sustainable Business.
Implement Green Management. Fulfill Social Responsibility.
In order to protect the social responsibility of the global environment, Wincomm employees work together standing on green management and sustainable development and management. Wincomm is committed to new technology innovation to ensure the sustainable using of resources. All activities related to our operation must comply with international and domestic environmental regulations. Besides, we drive zero pollution in Quality to reduce the impact of environment, and also implement waste recycling. For years, Wincomm has sponsored charitable activities related to environmental protection and social care to extend our environment policy from product to social responsibility as a member of the earth.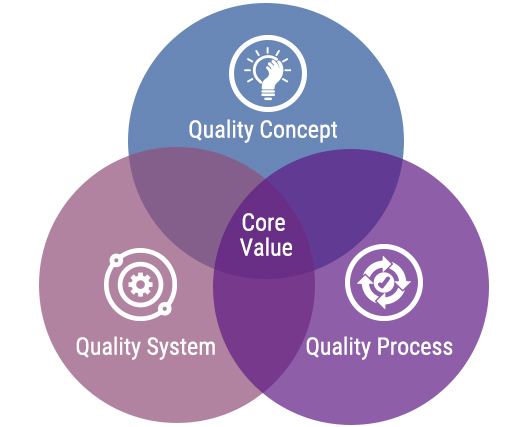 Substance Declaration of Conformity
Wincomm declares that our all products are in conformity with RoHS Directives (2011/65/EU and 2015/863/EU) of European Union, the defined restriction of concerning hazardous substances.


For the requirement of EC No.1907/2006 Registration, Evaluation, Authorization and Restriction Chemicals ("REACH"), Wincomm's product(s) is/are within the definition of "Articles" in subsection 3 of Article 3 of REACH. None of the substance contained in Product(s) meet the registration conditions of Article 7 of REACH. Wincomm will keep monitoring the new development of SVHC requirement and be fully in compliance with REACH schedules to notify the Agency if the Products contain any SVHC substances.


Quality Core Competence
Wincomm focus on high quality requirement, and continue to improve for moving forward. Base on most are customization - oriented product structure, we are committed to providing outstanding quality and service to meet and satisfy various customers' requirements, as our target.
Quality Concept
Wincomm quality concept is built in "Quality is the responsibility of everyone." and "Full participation". Under the quality concept, employees treat quality as a part of job, drives the whole team into the quality culture of total quality management.
Quality System
Wincomm continues to fulfill the up-to-date ISO standards to ensure the high quality level of all our products. Wincomm has been granted ISO9001:2015, ISO13485:2016 and ISO14001:2015 in 2018Y.
Moreover, for special Explosive atmospheres product requirement, Wincomm continues to enhance quality control system. In 2019Y, Wincomm has been certificated ISO80079-34:2018, which is specifies requirements for a quality system that can be used by an organization for the production of equipment and protective systems for explosive atmosphere.
Quality management system verification can help customers to understand that our quality can be trusted, also means Wincomm declares our quality commitment to customers.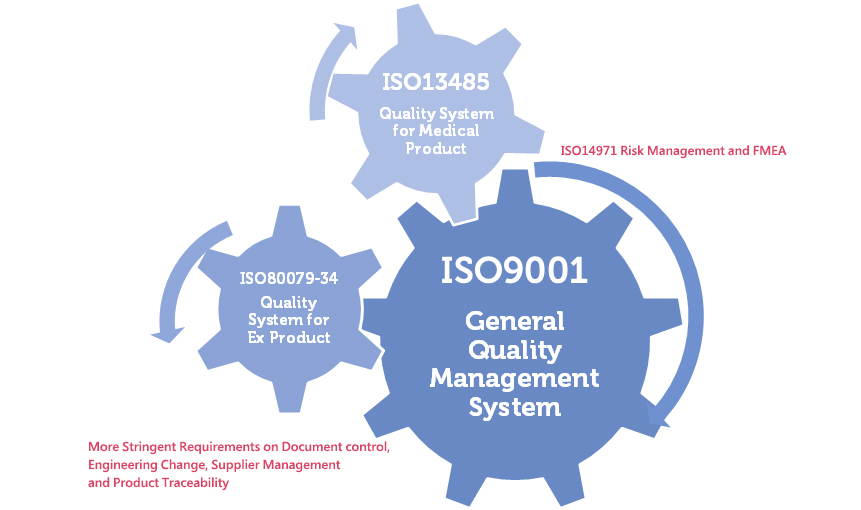 Quality Process
Wincomm has a strict quality control process, from material incoming IQC, in process IPQC and finish good FQC/ OQC. Besides, we also focus on supplier chain management (SCM),to continue enhancing suppliers' quality level via assessment and audit system.
All quality activities involves in interlinking processes, to achieve customer satisfaction.