Wincomm medical grade touch screen All in One Medical Panel PC supports PCI / PCI-E two kinds of expansion interface
2013-09-09
Flexible expansion can be based on user needs to configure
WMP Series embedded PCI or PCI-E interface expansion slots, specifically for demanding applications such as medical imaging and 3D visual simulation, providing computing performance and high-speed input and output expansion. Through PCI and PCI-E expansion slots can be inserted to a variety of PCI or PCI-E x16 expansion cards to meet a variety of medical equipment and platform development environment needs.
WMP Series provides PCI-E x16, suited for applications requiring high-speed data transmission, video capture and storage applications, such as used in medical diagnostic equipment. But the PCI interface is not completely eliminated, still exist in the market. WMP Series has two kinds of interface, the user can choose one according to their needs to configure the expansion card.
WMP Series can easily link with different medical instruments, as the perfect image display and computing platforms. Built-in PCI and PCI Express expansion interface, can connect different cards, improve medical image display performance. For example, the current health care market, the medical procedures with high quality imaging needs, and even all kinds of fine image capture needs, therefore, need PCI / PCI-E to expand the video capture card, complete medical surgery video capture .
Caption: WMP Series Supports PCI / PCI-E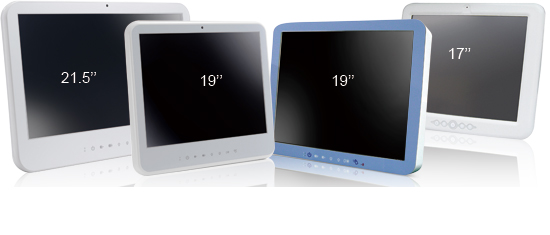 Table: WMP Series


Everything, from the Mainboard, BIOS, Driver to the mechanical design was designed by Wincomm, so special customer requirements can be catered to and a steady supply provided over the long-term. The WMP Series is now available for sale. If you have any product or customization requirements, please contact Wincomm sales (mail: sales_support@wincomm.com.tw). For more product information, please visit the Wincomm website at http://www.wincomm.com.tw/