Full IP66 Fanless Stainless Steel Solution Wincomm Release WTP-8866-15D/19D PLUS
2013-11-26
Suitable for use in food processing or central kitchen industry environments
Wincomm has just announced their newest WTP oil-resistant, Full IP66, waterproof, stainless steel, industrial touch-screen computer: a fanless Full IP66 for use in harsh industry environments. The Full IP66 utilizes a dual-core Intel Atom N2800 1.86G CPU and boasts in-use stability, low power consumption, and a long product life. The WTP series comes in a stainless steel case and the entire IP-66 unit is completely waterproof, allowing for installation anywhere in a food processing factory environment – even the abrasive cleaning products used in the industry won't harm this computer!
WTP-8866-15D/19D PLUS Features:
Full IP66 Waterproof Mechanism
WTP-8866-15D/19D PLUS Full IP66 is completely waterproof and dustproof. The unit is encased in 2mm of stainless steel to avoid expansion and subsequent leakage. The edges are covered with waterproof strips for extra protection in preventing water droplets from entering, resulting in a completely dry unit. All parts of the unit fit snugly and right-angle welding has been used to eliminate gaps from the body –even a high pressure hose can be used on the unit and no water will get in. IP-67 advanced waterproof and dustproof power adaptors and extension I/O cables are used for unit input/output to guarantee that liquids are kept out and unable to damage the computer. Additional waterproofing protection is provided by IP65 reinforced waterproof connectors and antennae, ensuring that even the smallest part is completely safe for use in any environment.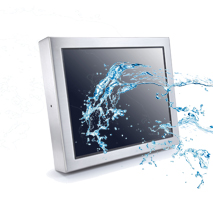 Reinforced Anti-Corrosive Stainless Steel
The stainless steel housing is resistant to both oxidization and corrosion by strong acids and alkalis. The housing also makes it difficult for bacteria growth on the unit, which makes it perfect to use in a food-processing environment. The stainless steel surface is smooth, which makes it easy to clean as oil and other materials slide right off it. The unit will fit right in with the cleaning processes already in place in your kitchen or factory.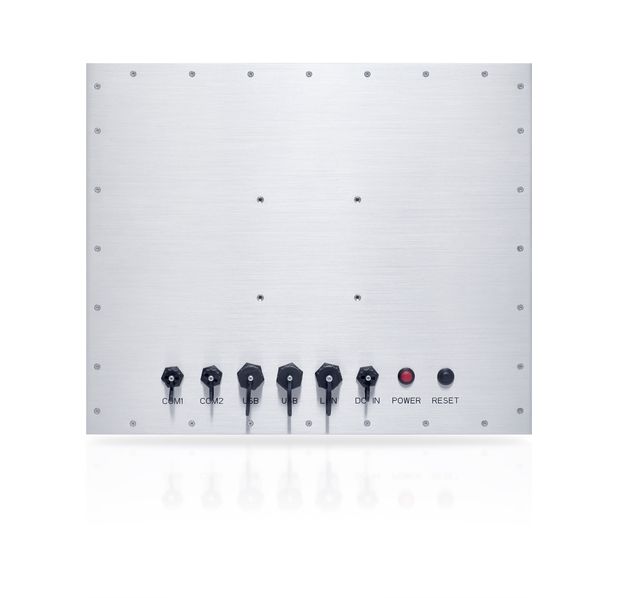 The WTP-8866-15D/19D PLUS has a fanless design that utilizes professionally enhanced heat dispersion techniques – no cooling pad is needed for the back of the unit as the unit is perfectly capable of dispersing the CPU heat produced from its continuous daily usage. The motherboard has a unique spacious design that utilizes convection principles to allow it to eliminate heat even in its air-tight environment. The fanless design means that unit operation is completely stable – even when under heavy CPU load – and is nearly silent.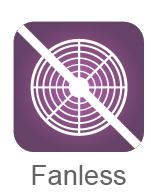 Unique Breathable Waterproof Design
The WTP-8866-15D/19D PLUS is designed for use in
a
harsh food-processing environments. The unit has been structurally designed to prevent mist and steam from forming on the inside of the machine, and the unit will also neither expand nor allow condensation to form. Food-grade silicon is used as the binding agent to ensure that the unit can be used safely for many years in food-processing environments, without fear of toxins or bacteria.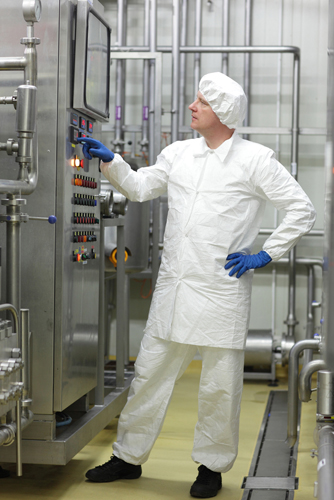 Features:
‧Stainless steel housing with compact dimensions
‧IP66 protection for the entire unit and its I/O connectors
‧True Fanless design for 0°C~40°C operating temp.
‧Atom N2800 1.86G CPU / Intel NM10
‧15" 1024 x 768 (XGA) 400 nits LCD panel
‧19''1280 x 1024 (SXGA) 350 nits LCD panel
Main SPC