Wincomm Medical AI Panel PC WMP-19K Wins Taiwan Excellence Award 2021
2020-11-02
Wincomm Medical AI Panel PC WMP-19K
Wins Taiwan Excellence Award 2021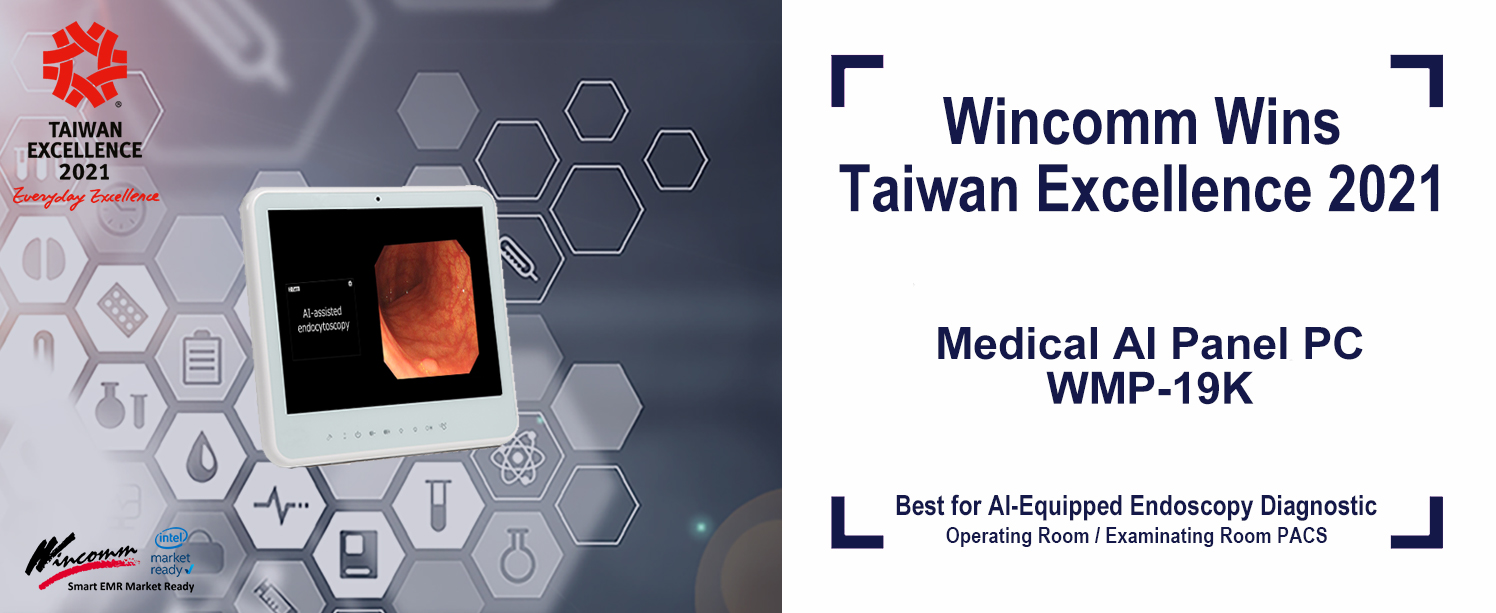 Fig1. Wincomm Medical AI Panel PC WMP-19K wins Taiwan Excellence Award 2021.
Wincomm, a leading medical and industrial computer provider, is recognized by Taiwan Excellence Award 2021 for Unique Medical AI Panel PC WMP-19K.
  
The Taiwan Excellence Awards were established by the Ministry of Economic Affairs. Products selected for the Taiwan Excellence Awards would be identifies outstanding products covering four major aspects of "R&D", "Design", "Quality" and "Marketing". Since it represents "Made in Taiwan", government would promote the awarded products in the international market in an effort to shape the creative and innovative image for Taiwanese businesses.

The award- winning product, WMP-19K, was innovated high computing power, Intel® 9th generation processors with independent Geforce GTX-1060 graphic card and Intel® Movidius™ vision AI card ready medical grade panel PC, which was successfully empowered AI assisted diagnosis in smart healthcare industry. WMP-19K is the 1st real-time AI-equipped ready medical panel PC applied in JP hospitals, and the integrated medical system was recently approved for use by the PMDA (Pharmaceuticals and Medical Devices Agency), a regulatory body in Japan.
  

Fig2.WMP-19K features for its high computing power, medical image AI solution ready and intelligent thermal/computing power/electricity utility optimization management.

The WMP-19K takes advantage of the same anti-bacterial housing as earlier products in the WMP family. Both the housing and the touch panel are effective measures to guard against MRSA (staph) infection. Further ensuring patients' safety is the optional inclusion of a 4-kV isolation COM/LAN/USB module, which can help avoid expensive equipment damage from signal and voltage feedback loops. Simple operation and cleaning are accomplished thanks to the platform's anti-microbial P-cap touch with frozen screen hot key design. It has been proofed that WMP-19K was ready for hospital use, especially for operation room criteria.
  
• Anti-microbial surfaces
• Fast boot time20 to 50 minutes of battery power
• PCIe expansion slot for an AI module or video capture card
• 20 to 50 minutes of battery power
• Four to six USB slots
Continuously seeking ways to be excellent, Wincomm keeps to press ahead for collaborating in innovation of medical and industrial-grade applications that benefits to healthcare and industrial automation worldwide partners. It is our honored to wins this prestigious Taiwan Excellence Award. Wincomm will continue to work together with our worldwide partner to generate great value in healthcare and industrial automation development.
Wincomm is one of Taiwan's leading manufacturer of industrial computer and embedded computer products. Wincomm designs and develops all in one panel PC, large size all in one digital signage system, rugged box PC and embedded software products for a broad range of industries and applications. Wincomm aims to provide hardware and software integrated solutions for the most variant environments such as industrial automation/ human machine interface control, digital signage / infotainment Kiosk, and medical computing.