Waterproofing and Anti-Condensation Makes WTP-8865-15 PLUS Suitable for Food Processing and Other Demanding Environments
2012-11-12
IP65 15" Atom N270 Stainless Steel Panel PC
IP65 certification indicates that the seal against dust and water jet. The WTP-8865-15 PLUS is design to compliant to IP65 for all six sides. It is particularly well-suited to factory environments exposed to fine particles, high humidity and/or constantly clean up for sanitize. A good seal can also prevent condensation between the LCD screen and touch screen. An important design for minor detail tells a good job has being done.
Illustration: WTP-8865-15 PLUS
–
stainless good for food processing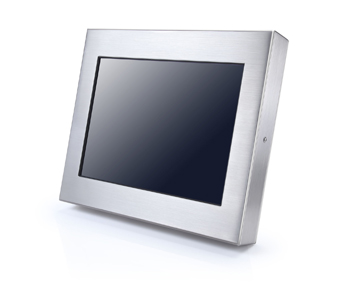 The WTP-8865-15 PLUS uses the Intel Atom N270 1.6 GHz CPU and Wincomm's exclusive Smart Fan design that protects the motherboard against over-heating even when running 24 hours a day. The rugged WTP-886-15 PLUS is the perfect choice for demanding environments such as food processing plants or outdoor solar power control systems.
Food processing plants, in particular, are often involved in the handling of ingredients at low temperatures. When cold air enters the machine and encounters the hot air over the motherboard, condensation tends to form and collect inside the monitor out of reach. The anti-condensation design of the WTP-8865-15 PLUS ensures that the machine generates no condensation during low-temperatures and can continue to operate as normal.
Relocate the I/O to the back to make mounting easier. An special stand design to versatile where and how to mount the unit.
Illustration: Table/ Wall Mount Stand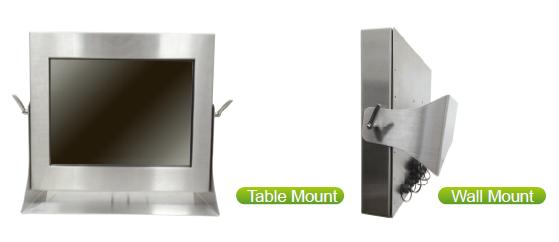 Options for the WTP-8865-15 PLUS include IP67 ports and cabling. A waterproof antenna is available for 802.11 WiFi (a/b/g/n) to ensure the location add more possibility for the network and system location. When environment temperature is a concern, the wide temperature HDD ( -25°C~55°C operating temperature) can be specified to enable the WTP-8865-15 PLUS to run 24 hours a day with ease in even the most extreme environments. I/O has not only been expanded to four USB ports, but also adds new POWER/RESET switches so users have greater control over the PC.



Illustration: WTP-8865-15 PLUS is equipped with four USB ports and new POWER/RESET switches.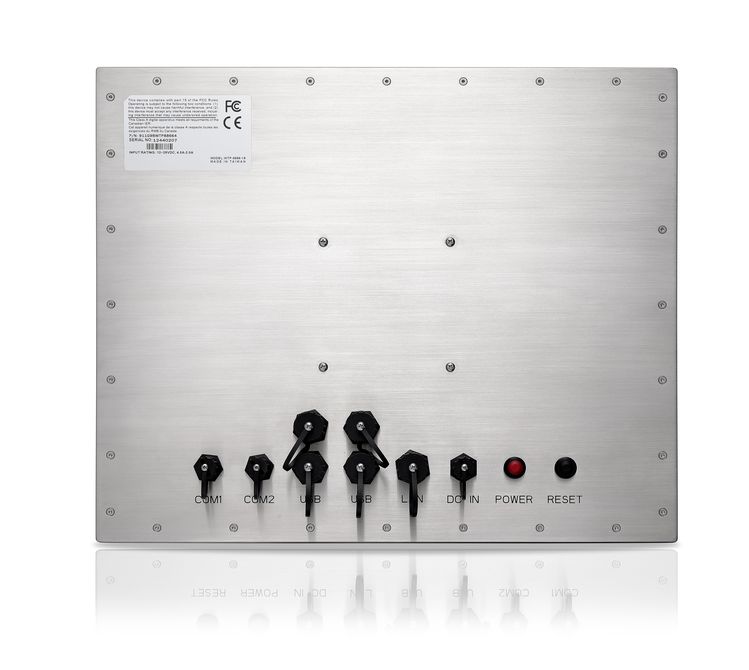 The casing is a seamless metal frame design with two types of stands to choose from. Users can select either the table or wall mount stand to suit their installation environment. Wincomm can also customize the setup to user requirements. If you have any product or customization requirements, please do not hesitate to contact Wincomm sales at:
sales_support@wincomm.com.tw
. For more product information, please visit the Wincomm website at
http://www.wincomm.com.tw/
Table: Comparison Table: WTP-8865-15 vs. WTP-8865-15 PLUS