Wincomm 19'' Atom N270 Stainless Steel Full IP65 Panel PC: WTP-8866-19
2012-12-19
A Corrosion and Wear Resistant Controller Solution for Industrial Automated Production Lines and Food Processing Industry Applications
Wincomm introduces the WTP-8866-19, a 19" IP65 compliant Ruggedized Panel PC featuring stainless steel construction for exceptional wear and corrosion resistance. The selection of material and design concept provides extended service life under harsh environments faced in industrial control environments, particularly the food processing industry.
Equipment cleanliness and disinfection are critical components in food processing environments. The corrosion resistance of stainless steel is essential in harsh environments due to the constant exposure to the caustic chemicals used during cleaning and sterilization. The WTP-8866-19 was specifically designed for continuous long term exposure to these environments.
Illustration: WTP-8866-19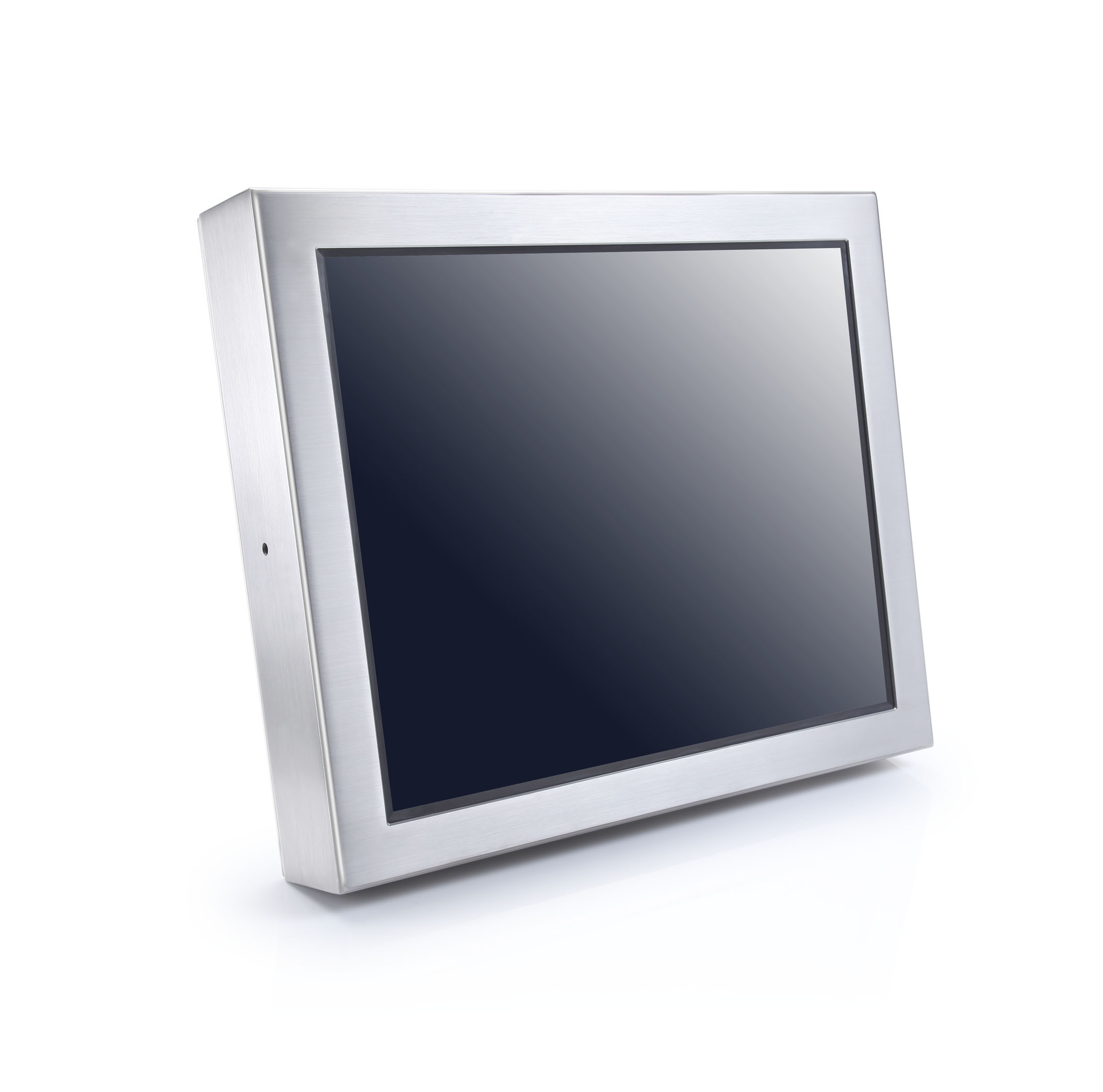 The factory manager never has to be concerned about heat or condensation reliability performance due to environmental issues. Up-time and factory throughput is increased by implementing Wincomm's industrial controller solutions.
The WTP-8866-19 incorporates the Intel Atom N270 1.6 GHz CPU and Wincomm's exclusive Smart Fan thermal management design protecting the motherboard and components against over-heating even when running 24/7 in challenging ambient temperatures where many controllers fail. Wincomm's unique heat dissipation technology also incorporates anti-condensation properties resulting in an internal dry environment, especially in humid or cold exposure common in food processing and industrial facilities.
Illustration: The WTP-8866-19 is equipped with four USB ports and new POWER/RESET switches.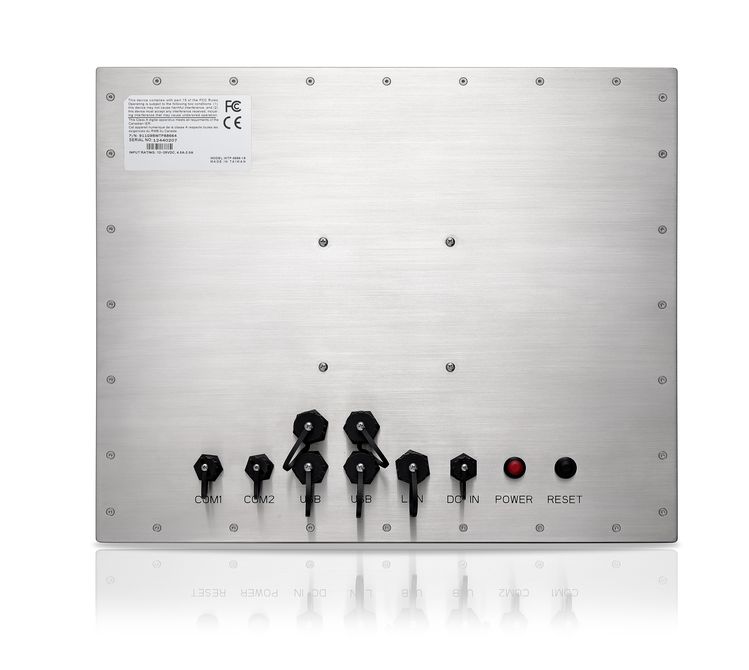 The WTP-8866-19 is equipped with a 350 bit LCD panel and has full IP65 certification. IP65 cables for USB, COM, LAN and DC-in are also available as optional accessories. For user convenience, all I/O's are located on the back of the panel PC enclosure. Apart from providing an industry-leading 4 USB ports, Wincomm has also added POWER/RESET switches to make the PC easier to control and use.
A special feature of the WTP-8866-19 is the waterproof antenna and antenna socket to provide overall waterproofing of the system and protect the computer against the frequent wash-downs mandatory in food processing facilities.
The WTP-8866-19 is now available. If you have any product or customization requirements, please do not hesitate to contact Wincomm sales at: sales_support@wincomm.com.tw. For more product information, please visit the Wincomm website at
http://www.wincomm.com.tw/