Wincomm WMP-226 21.5" Medical Grade Widescreen All-in-One PC Now Available
2012-08-21
European/US Medical 60601-1 3rd edition (EN 60601-1:2006, ANSI/AAMI ES60601-1:2005, CAN/CSA C22.2 No. 60601-1:08) certified superior for bedside use by patients
The new WMP-226 21.5" Widescreen All-in-One PC from Wincomm features a pure white exterior and curved lines that are guaranteed to please every user. According to Wincomm, medical electronic platforms currently have a wide range of applications ranging from beside care & infotainment platform and WiFi-enabled nursing workstation, to high-definition medical imaging platform. Advances in medical platforms mean increasing emphasis is now being placed on the image display as well. When the WMP-226 is used at the bedside, the screen assists patient-physician communications by helping the patients understand their own condition and diagnosis. It can also provide entertainment to an otherwise sterile and boring ward environment.
The WMP-226 is available with Intel Core i3/i5/i7 CPUs for greatly improved performance. Up to 8GB of DDR3 1066/1333 memory can be installed with storage provided by up to two 2.5" SATA HDDs. Compared to competitor products, the WMP-226 also comes with two Mini PCI-e slots for improved expandability. The four USB slots provide a thoughtful touch to better meet user needs.
Diagram:The combination of white exterior and gray icons enhances the feel of quality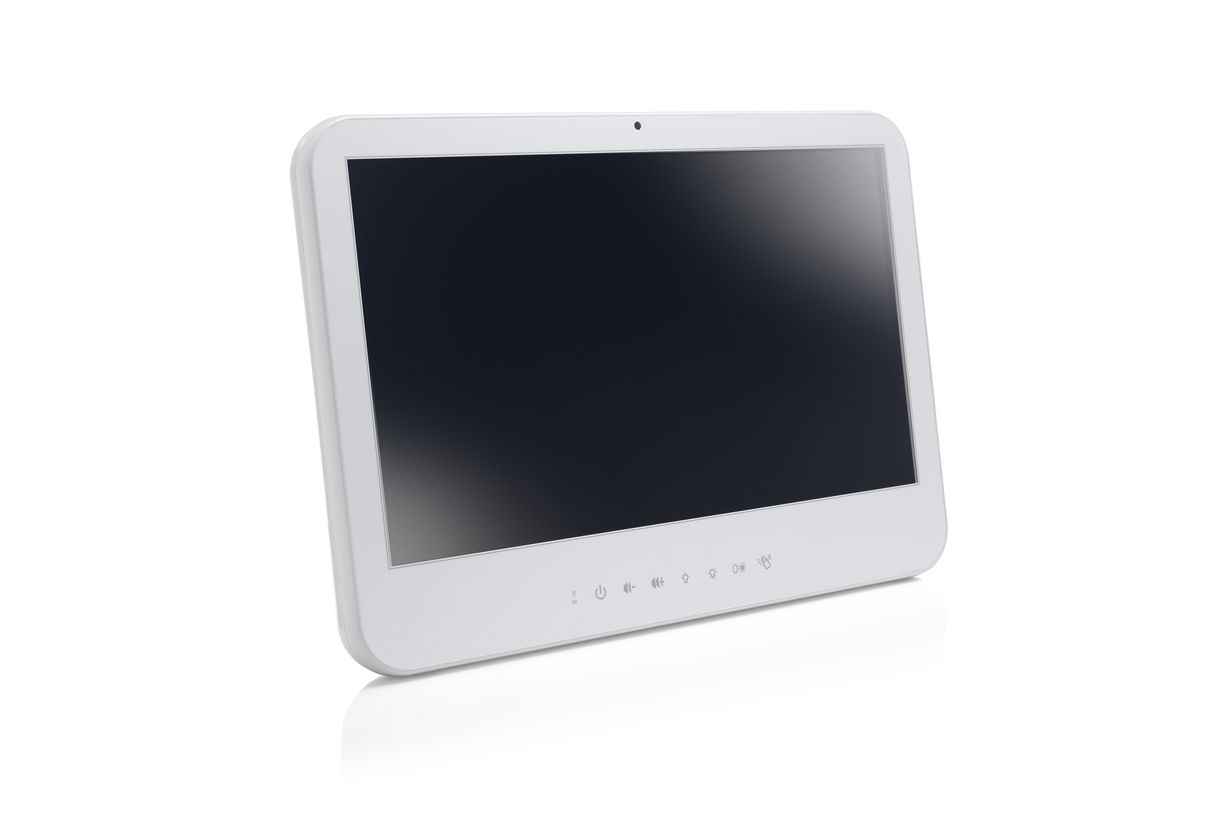 The seamless design of the front cover prevents dust and food particles falling into slots where bacteria can grow and cause secondary infections to the patient. The WMP-226 chassis is made out of PC+ABS plastic that has a nano anti-bacterial formula mixed-in. The process gives the plastic casing anti-bacterial properties that are not degraded by constant cleaning with alcohol. The chassis can even suppress over 95% of MSRA bacteria.
The rear cover of the WMP-226 features a low-noise fan design that delivers excellent cooling performance and less than 30dB of noise, providing patients with peace and quiet even during bedside use.
Diagram: The WMP-226 features a curved rear cover (easy to clean and wipe)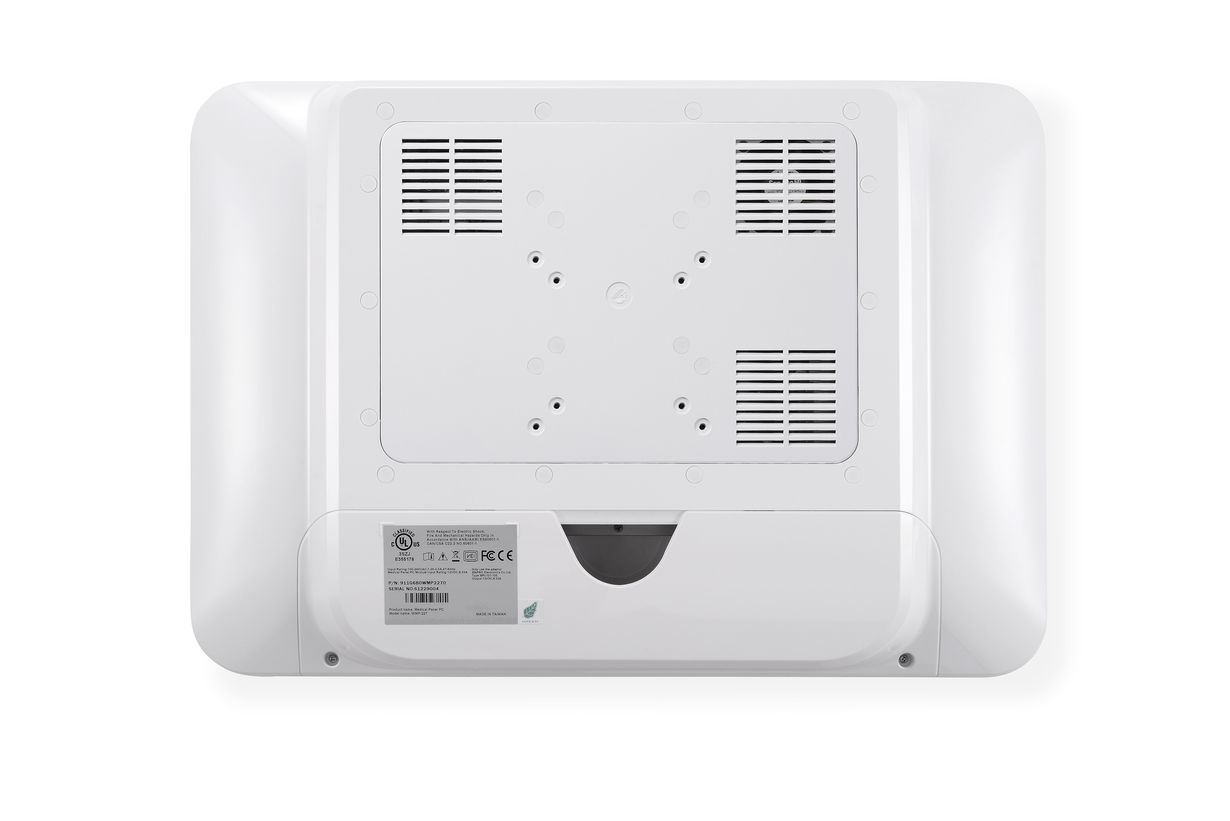 The WMP-226 has passed European/US Medical 60601-1 3rd edition certification and is now available in production quantities. If you have any product or customization requirements, please contact Wincomm sales (mail: sales_support@wincomm.com.tw).
For more product information, please visit the Wincomm website at https://www.wincomm.com.tw/
Diagram: Medical 60601-1 3rd edition (EN 60601-1:2006, ANSI/AAMI ES60601-1:2005, CAN/CSA C22.2 No. 60601-1:08)