A medical grade Panel PC with high capability/price value: WMP-176
2012-10-09
Suitable for use with medical care applications such as Nursing Carts, EMR and Bed Side Terminals, especially for heavy loading requirementin Graphic and Video processing
As the medical market gradually matures, competition between medical grade All-In-One Panel PC providers has become fierce. Not only do customers demand and require increased CPU and VGA performance, the solution price must also become more affordable. Wincomm is announcing the release of the WMP-176, equipped with the Intel Core i5 2.3G CPU vastly increasing both CPU and VGA performance while offering system integrators and end users a more competitive price. The unique features such as back up battery, isolated design have also been accomplished in this system.
Illustration: WMP-176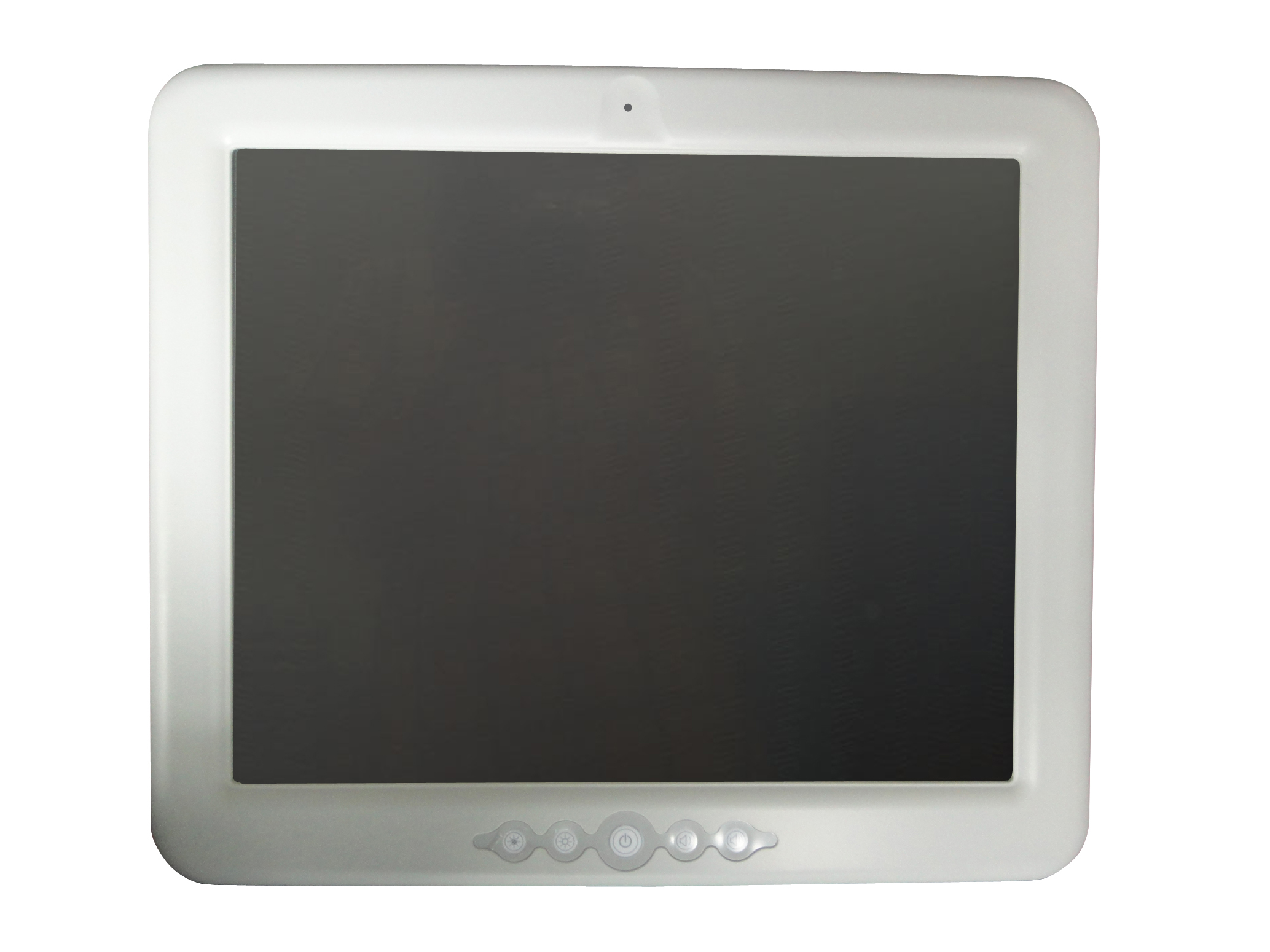 The WMP-176 is a 17" LCD resistive touch panel PC with a brightness of approximately 380 nits. Wincomm continues to implement our high standard of functionality and competitive technical advantages, including a streamlined anti-bacterial enclosure, anti-shock mechanism and superior thermal management for a trouble free long life installation. The WMP-176 is IEC/ EN/ UL 60601-1 3rd Edition medical equipment safety compliant. Most notable are the many optional functions in the WMP-176 not available in similar competitive grade products.
WMP-176 is equipped with battery backup, Bluetooth and a Webcam, which are common functions required in the industry. In battery backup, Wincomm also implemented and released a 20-minute battery backup function, critical for those situations where data-loss during a power outage is not acceptable. The batter backup also allows for portability when nursing carts are transported around the ward during rounds or when connected to a patient for transport to a different room or floor in the hospital environment.
In terms of advanced functions, the WMP-176 platform allows for the customization of LAN and COM ports, and voltage distribution. It is so-called Isolated Com and Isolated LAN. The customer can specify communication port and voltage isolation parameters in order to eliminate communication crosstalk, signal interference and power supply voltage issues assuring smooth and confident integration into medical instrumentation. Signal and voltage feedback loops are eliminated assuring the Panel PC and medical equipment will not interfere with each other and patient safety is not compromised due to high voltage issues.
In terms of slot expansion, the WMP-176 is equipped with a PCI/PCI-E slot and two Mini PCIe slots, making it convenient for users to upgrade with peripherals such as TV, capture, graphic and wireless ethernet cards, making it more compliant with user demands. For more information on this or any Wincomm product please refer to Wincomm's official website at
https://www.wincomm.com.tw/
. If you have any product or customization needs, please contact the sales department by email: sales_support@wincomm.com.tw.